How To Get Your Florida Real Estate License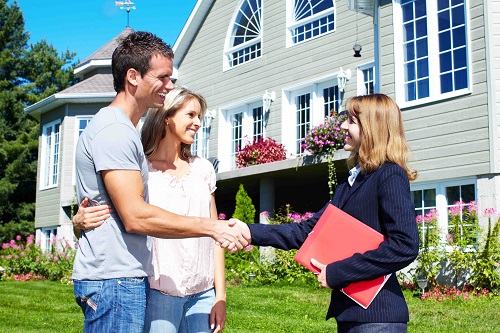 "Real estate cannot be lost or stolen, nor can it be carried away. Purchased with common sense, paid for in full, and managed with reasonable care, it is about the safest investment in the world."Franklin Roosevelt
Acquiring a Real Estate license in Florida is not as difficult, costly, or time consuming as one might think. Real estate agents, also known as sales associates or realtors, are professionals who know the laws and regulations accordant to real estate. Agents assist in both the sale and purchase of homes, buildings, businesses, and land. This engaging career is perfect for individuals with outstanding interpersonal skills, and provides a unique opportunity to travel and work outside of the traditional office setting.
Before beginning, be sure to meet the basic requirements for licensure. To apply for a Florida Real Estate License, the applicant must be at least 18 years old, have a high school diploma or equivalent (GED), and have a valid U.S. Social Security number. Furthermore, as part of the licensing process, applicants will submit to a background check and fingerprinting.
Applicants for the Real Estate Sales Associate license are required to take and pass a 63-hour Sales Associate Pre-Licensing classbased on the FREC I syllabus. This course covers the essentials of the core real estate subjects including principles, finance, appraisal, and law. This class is available in several different formats including day (usually 2 weeks) and evening (usually 8 weeks) classroom courses, and on-line courses (self-paced). When looking for a real estate school, keep in mind that all real estate schools DO NOT offer the same level of service, and costs for this class range from $250 to $600. Higher cost is not always an indicator of higher quality, so one must be sure to research the school before attending to find the best fit for his or her needs. Once the class is completed, the individual will receive a certificate that is valid for 2 years. A valid course completion slip must be achieved in order to sit for the exam. It is recommended to take the state exam as close to the completion of the course as possible. Additionally, several real estate schools offer State Exam Test Prep course to help prepare for the exam; this course is extremely helpful but not mandatory.
It is important to note that it is not a requirement to be a Florida resident to get a Florida Real Estate License. In fact, Florida maintains mutual recognition with nine other states so if the applicant is licensed in one of these other states, it may be possible to waive the education portion of the process. If eligible, obtaining the education required by the home state's real estate licensing authority, having an active license, and not having a Florida residence, he or she would only need to successfully pass a 40-question Florida Real Estate law examination. If this is the case, a State Exam Test Prep course would be helpful.
The Florida Department of Business and Regulation (DBPR) website states that you may submit your application for state exam approval before you take the 63-hour Sales Associate Pre-Licensing course so the state can process the application while the class is being taken. The application for the Real Estate Sales Associate License (Form # DBPR RE1) is available on www.myfloridalicense.com, and can be filled out by clicking the "Online Services" button, or can be downloaded as a printable application. The questions include basic information, any other licenses the applicant may formerly or presently hold, and background information. The current fee for application is $89.00 and must be submitted with the application.
The examination for the real estate license is given by Pearson Vue. This can be scheduled once the application is processed and the 63-hour Sales Associate Pre-Licensing is completed and passed. The exam takes 3 ½ hours and can be scheduled online @ www.pearsonvue.com or by calling (888) 204-6289. The current fee for this exam is $105.00. Applicants can check the status of the application on the DBPR website. A score of 75% or better is required to pass the exam.
Fingerprinting must be done within 60 days of the exam. Applicants can use any Livescan vendor that has been approved by the Florida Department of Law Enforcement but most people opt to have their fingerprinting done at Pearson Vue on the same day as the exam. This simply requires arrangements be made in advance and the cost is usually approximately $60.00.
Finally, once the exam is passed, the applicant can then become employed by a broker who will submit electronically the Form DBPR RE-11 to the Department of Business and Professional Regulation in order to activate the license. After the license becomes active, new sales associates have two years to complete a 63-hour Sales Associate Pre-Licensing class. Like the pre-licensing classes, it is always best to choose one that best fits style of learning and time considerations.
Becoming a Real Estate Sales Associate is an excellent opportunity to thrive in a career that gives you the flexibility to actualize the profession of your dreams. With good planning and hard work, it is possible to become a licensed agent in as little as three to four weeks.