The Premier Difference, It's More Than Just a Name!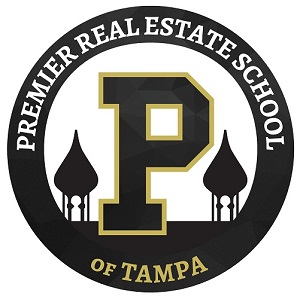 Time, money, effort – it's the investment you make when you pursue a formal education and work toward establishing a professional career path for yourself. Today, with the economy bouncing back and the real estate market booming again, many people are investing in their future by becoming a real estate sales agent. With so many schools offering a real estate education, it's important to choose the best.
Here are three reasons Premier Real Estate School differs from the rest.
You'll Learn From Today's Leading Real Estate Professionals
The most important part of choosing a real estate school that'll set you up for a successful career is ensuring its instructors are knowledgeable about current happenings in real estate, mortgage and law. The worst thing you can do as an aspiring real estate sales agent is to learn outdated practices. At Premier Real Estate School, we select the top real estate professionals in today's market.
You'll Learn in a Small Class Size
Unlike other real estate schools that claim to offer a small class size, but pack as many people as they can into it, Premier Real Estate School limits its class sizes to no more than 20 students. With a low student-to-instructor ratio, aspiring real estate sales agents receive the teacher's undivided attention. This facilitates learning by allowing students to ask questions, participate in discussions and to get to know their real estate instructor without distraction or pressure.
You'll Receive a One-Year Retake Guarantee
Last – but certainly not least – Premier Real Estate School offers a one-year retake guarantee, in case you don't pass the course or the final exam on the first try. This eases the pressure associated with examination and allows you to learn at your own pace so you retain all the critical information you'll learn in this real estate course.
Do you want to pursue a career in real estate? Contact Premier Real Estate School for more information about how you can jumpstart your career today!