Nine Signs of a Great Real Estate Agent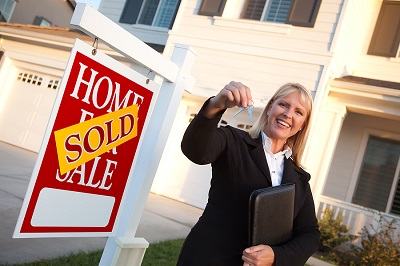 What characteristics do the most successful real estate agents possess? What traits separate good agents from great agents? The best real estate agents are like the director of a play, paying attention to all of the players including those behind the scenes. To be really successful, there are certain practices that separate the average from the outstanding. And like any talent, some come naturally while others must be groomed. Whether you are looking to get into real estate as a career, or are looking for a great real estate agent, here are nine signs to look for:
Personality – The best agents don't just sell real estate, they sell themselves. So, quite simply, be your best self. People will always respond to you if you have a great attitude, are personable and honest, have confidence in your abilities, and get a true sense of fulfillment by serving others. The best realtors are not afraid to speak up and present themselves and their clients well – they exude confidence and make prospective buyers feel at ease.
Client Motivated – Great agents will always have their client's needs as their top priority. Quite simply, if the customer gets a good deal, the agents gets a good deal. Buying and selling houses can be stressful and it's important for the agent to make sure that the client is feeling supported and happy. Outstanding agents know their client's selling motivation, time frame, and are adaptable to their client's requests. The top agents know that clients are appreciative of realtors who come across as sincere and dedicated. Agents who keep their clients well informed and thoroughly educated on every detail of the real estate process will see the highest levels of satisfaction with past and current clients.
Knowledge – Let's face it – knowledge is power. Staying up to date on the latest topics and trends in real estate and in the local market will allow you to serve your clients more effectively. A top producing real estate agent appreciates and utilizes the nuances that make a specific community's housing market and pricing strategy unique. Becoming well-versed in the delicate distinctions of the local market will not only lend you credibility, but allow you to impress upon potential clients just how keenly tuned you are to the different niches within the local community. Continuing education and professional development are also doors to opportunity that can be utilized to expand your business options and stay at the forefront of the real estate field.
Self-Motivated – To be successful in real estate requires a high degree of self-motivation, drive, and smart decision making. Having a desire to control your own professional destiny and be your own boss are traits shared by top real estate professionals. Being a top producing real estate agent requires a great work ethic. You must have the tenacity to pursue every lead and the hustle to aggressively market your client's properties in order to have success. Sellers want an agent that follows up quickly every time a home is shown.
Tech Savvy – In today's market, professionalism is reliant on the use of the newest leading edge technology when interacting with clients. From digital signatures to tablets, using the most current forms of technology will definitely give you advantages over other agents. In addition, the best agents build a solid reputation and find leads through countless social media and digital marketing tools. Present technology makes it easy to keep up to date on the market and trends in the area. In addition, tech savvy agents are also likely to be more organized, and this is the type of person sellers want selling their homes and buyers want finding their homes.
Hardworking – A realtor should appear to be tireless and should work on the sale of each home as if it was the most important thing in their life. But it's not just about putting in the lot of time – it's about working smart, putting in the right amount of time and doing whatever is necessary to close the deal.
Network – The ability to network with other professionals whose services accompany or supplement those of the real estate professional is vital to becoming a premier agent. The different types of professionals real estate agents work with include: lenders, contractors, appraisers, inspectors, insurance providers, and escrow or title agents. Successful real estate agents should have a list of connections within the market they serve that also includes other real estate agents, brokers, as well as potential buyers and sellers.
Attention to Detail – Paying close attention to detail is imperative in real estate. A real estate agent that is organized and meticulous is the one that is most likely to sell a home. This is especially true in a sluggish market. Great agents know that the smallest changes can improve the salability of a home. They know how to properly showcase a home to make it more marketable and develop creative MLS listing to attract the right buyers. They return client calls promptly and make every appointment on time. A proficient real estate agent is attentive to the unique needs of each individual client. This is accomplished by being organized, following up on leads, and communicating well by listening and responding to the needs of the client.
Proactive – Top agents come to a home with a prospective buyers list. Great agents also proactively call potential buyers, communicate with existing customers, and are constantly chasing new leads. They are prepared and know to ask all the right questions upfront.
These are the key qualities of the most successful real estate agents today. There is a certain level of investment needed of time, energy, and money to make any business venture successful. Real estate is no different. If you look for these common qualities of the most successful agents, you will find a great real estate agent. And no matter how difficult the sales environment, if you practice these principles you will definitely be successful.