5 Things You Should Do Before Starting a Career in Real Estate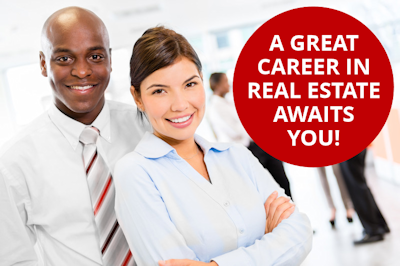 According to Glassdoor, the average salary for a real estate broker is about $78,500. When you factor in that the American economy has bounced back from the recession and the housing market is performing almost as well, many people who want to pursue a rewarding career are looking to become real estate professionals.
Here are five things you should do before starting a career in real estate.
Talk to a Current Real Estate Professional
To gain a sense of how a real estate professional spends his or her day, you need to talk to one before you decide to pursue a career in real estate. That way, you can figure out if it's something you're serious about doing for the years to come. Make sure you talk to more than one real estate agent – and at different stages in their careers. Ask them about their daily routines, the pros and cons of the job and any other advice they would offer to a new real estate agent.
Enroll in a Credible Real Estate Course and Earn a Real Estate License
Once you've decided that a career in real estate is something you're seriously interested in, you need to find a credible real estate school to enroll in. In most real estate schools, you can either complete the real estate course online or in a classroom, depending on your preferences for learning. After you successfully complete the real estate course, you have to test for a real estate license.
Start Networking and Building a Database of Reputable Contacts
From the moment you start pursuing your career in real estate, you'll start networking with professionals you should keep in touch with. You never know, any one of them could lead to a promising opportunity in the future. Remember to write down names, email addresses, home addresses, phone numbers, birth dates and any other details that you can gather about your contacts when you talk with them.
Think About How You Might Generate a Second Source of Income
Working on commission is one of the biggest challenges you'll face as a real estate agent. To alleviate the financial stress you might feel as you get your feet wet in the industry, consider how you might generate a second source of income. Your second job could actually lead to potential clients and grow your sphere of influence, too.
Choose a Real Estate Broker Firm That's Best for You
Finally, when you've earned your real estate license and are ready to hit the ground running, you'll need to choose a real estate brokerage firm to work with. Make sure the firm has a mentorship program, an extensive list of tools and resources and fits with your personality. As a new real estate broker, the real estate brokerage firm you choose could make a major impact on your career – today and tomorrow.